SCIENCE TEACHING, SPECIALIZATION: BIOLOGY, CHEMISTRY OR PHYSICS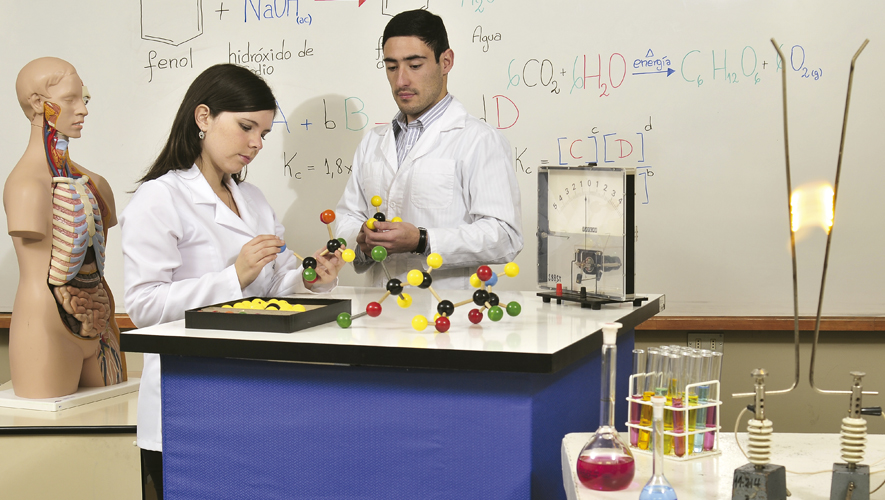 Professional Degree:
Science Teacher with specialization in:
-Biology
-Chemistry
-Physics
Academic Degree:
Graduate in Education
Code:
30060
Duration:
10 semesters
Study arrangements:
Semi-annual, daytime, semi-flexible curriculum
Director Physics specialization
Prof. Héctor Villouta Sanhueza


This email address is being protected from spambots. You need JavaScript enabled to view it.


Phone: (45) 2734116 - 2325326
Director Chemical specialization
Mg. Andrea Arias Padilla


This email address is being protected from spambots. You need JavaScript enabled to view it.


Phone: (45) 2325436
Director Biology specialization
Dr. Gabriel Núñez Burgos


This email address is being protected from spambots. You need JavaScript enabled to view it.


Phone: (45) 2592891
Program Information
A Science Teacher with specialization in Biology, Chemistry or Physics, trained at the Universidad de La Frontera, is a teaching professional who can critically and reflexively interpret knowledge and culture in the development of teaching, based on solid current theoretical and practical knowledge in natural science and with emphasis on the specialties of biology, chemistry or physics.

He will be able to work in education, taking the diversity of educational, cultural and intercultural contexts and processes into consideration. He will have the skills to integrate the teaching of science with the paradigms, approaches and methodologies that contribute to the improvement of learning and the social and cultural performance of the students, fully evaluating the educational process and considering the results in the decision making for practice improvement.

He will ethically act responsible and with professional and social commitment, emphasizing communication skills, teamwork, entrepreneurship, leadership and constant updating. These attributes will allow him to act autonomously and to increase his employability conditions in different scenarios.
Occupational field
A Science Teacher, graduated from the Universidad de La Frontera,will (according to his training in natural sciences) be able to teach biology, chemistry and physics in seventh to tenth grade and to teach his specialty subject in eleventh and twelfth grade, as well as in pre-university schools, technical vocational training centers or in professional institutes. He can also work in companies, joining teams that model educational development problems.