MATHEMATICS TEACHING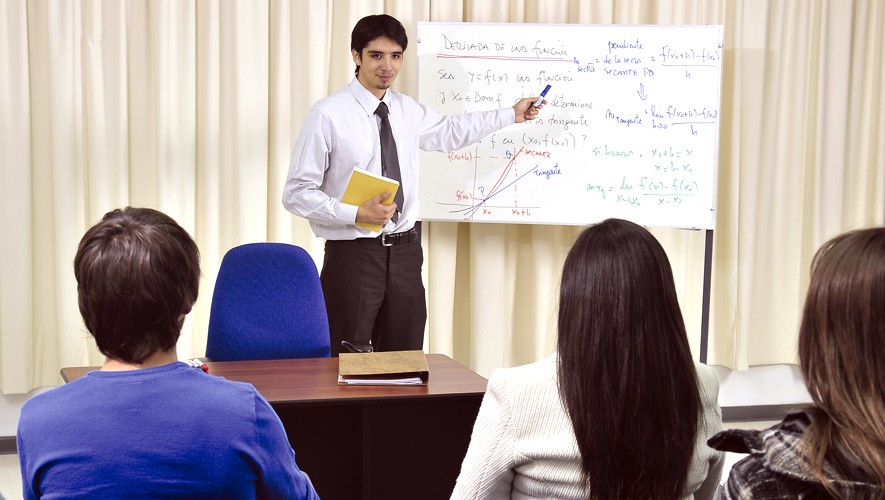 Professional Degree:
Mathematics Teacher
Academic Degree:
Graduate in Education
Code:
30058
Duration:
10 semesters
Study arrangements:
Semi-annual, daytime, semi-flexible curriculum
Director:
Prof. Marcia Molina Zúñiga


This email address is being protected from spambots. You need JavaScript enabled to view it.


Phone: 45 - 2325343
Program Information
A Mathematics Teacher, graduated from the Universidad de La Frontera, is a professional trained to work and participate in the system of humanist-scientific and technical-professional secondary school education, collaborating in the study, design, structuring and implementation of the educational process. He is an academic with a solid mathematical and pedagogical training, able to adapt to the requirements of different socio-educational situations and his training also considers cultural aspects and values, what allows an adequate interaction with the cultural and social environment in which he is going to work.
Occupational field
A Mathematics Teacher, graduated from the Universidad de La Frontera, can work in the seventh and eighth grade (levels NB5 and NB6) of basic education, in establishments of general basic education, of scientific-humanistic and technical-professional secondary education, in technical vocational training centers, professional institutes, pre-university schools, and in public and private socio-educational and community support institutions. With the training in mathematics, computer science and statistics, the graduate will be able to integrate himself into study centers of companies, where creativity for the mathematical modelling of educational development issuesis required.