BUSINESS ADMINISTRATION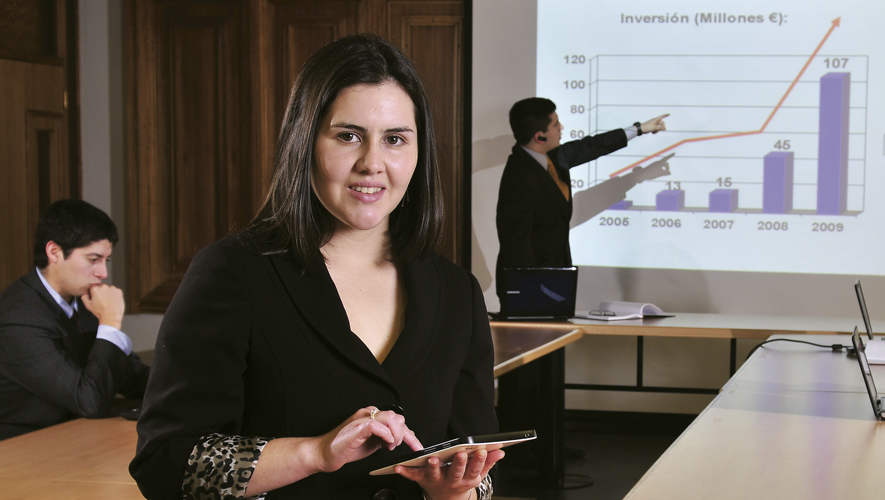 Professional Degree:
Business Engineer
Academic Degree:
Graduate in Administrative Sciences
Code:
30085
Duration:
10 semesters
Study Arrangements:
Semi-annual, daytime, semi-flexible curriculum
Director:
Mg. Karina Sandoval Henríquez


This email address is being protected from spambots. You need JavaScript enabled to view it.


Phone: 45 - 2592155 / 2325141
Program Information
The aim of the Business Administration Program is to provide a comprehensive vocational training in the fields of administration and economics, in order to train professionals with interpersonal and instrumental skills that allow them to contribute with their knowledge, work and actions to an efficient improvement of the management and decision-making processes in regional or national private and public organizations, thus contributing to the economic growth of the country. The professional training enables the graduates to create, direct and manage companies and organizations of different sizes and characteristics with a global vision and social responsibility.
Occupational field
A Business Engineer, graduated from the Universidad de La Frontera, is qualified to work in companies and national or transnational organizations - industrial, commercial or service oriented - performing managerial tasks and / or consulting in the different functional areas of the company or organization. At the same time, the training provides the necessary tools and knowledge for the independent exercise of his profession.