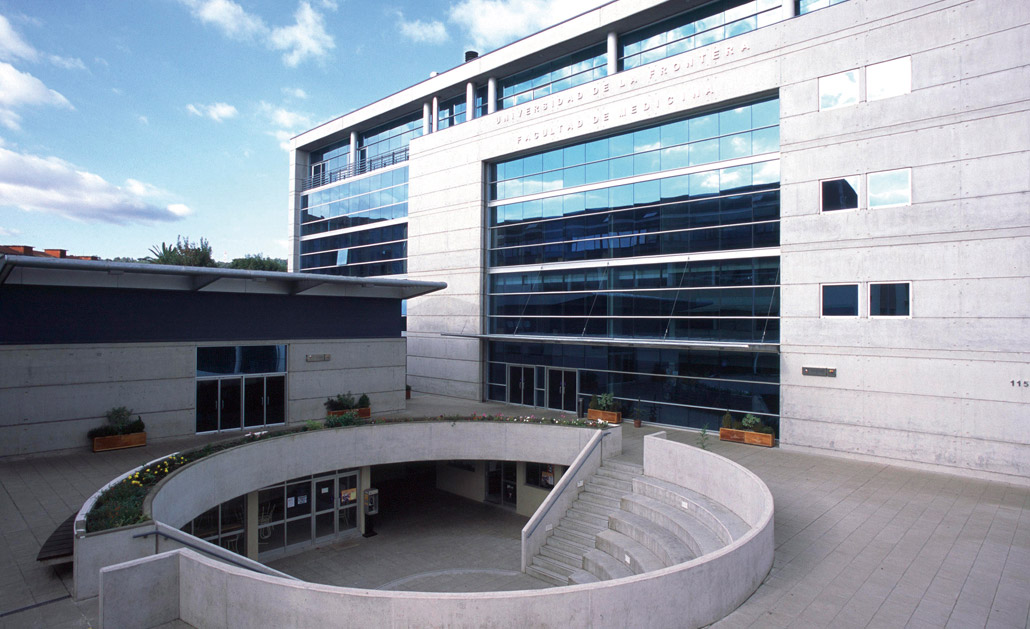 This Faculty defines and bases its mission on a comprehensive concept of Health as an essential component of the well-being of the people and society. It does that in the context of a state university, in a pluralistic and socially responsible way, committed to the training, specialization and continuous perfection of human resources in health, in our Undergraduate and Postgraduate Programs. It disseminates and implements a set of principles and values through its primary functions of teaching, research, extension and management, with the aim of contributing to the regional and national development, on the basis of quality, innovation, participation and respect for diversity.
The Faculty has the following academic departments: The Department of Pathological Anatomy; Department of Basic Science; Department of Surgery, Traumatology & Anesthesia; Nursing Department; Department of Medical Specialties; Department of Internal Medicine; Department of Obstetrics & Gynecology; Department of Pediatrics & Pediatric Surgery; Department of Public Health; Department of Mental Health; and the Department of Preclinical Sciences.
We offer the following programs: Nursing; Speech & Hearing Therapy; Physiotherapy; Medicine; Nutrition & Dietetics; Obstetrics & Puericulture; Chemistry & Pharmacy; Medical Technology; and Occupational Therapy.
Email:
This email address is being protected from spambots. You need JavaScript enabled to view it.
FACULTY AUTHORITIES


Dean
Dr. Wilfried Diener Ojeda


Director of Undergraduate Programs
Dr. Sara Barrios Casas

Vice Dean
Dr. Víctor Caire Villarroel


Director of Postgraduate Programs and Research
Dr. Marco Paredes Honorato


Academic Secretary
Mg. Giselle Fetis Navarrete

Director of Clinical Fields
Mg. Ingrid Magna Young


Director of Outreach and Community Engagement
Dr. Paula Astudillo Díaz
PROGRAMS
Nursing
Mg. Laura Carvallo Semler
This email address is being protected from spambots. You need JavaScript enabled to view it.
Speech & Hearing Therapy
Mg. Raúl Alarcón V.
This email address is being protected from spambots. You need JavaScript enabled to view it.
Physiotherapy
Mg. Juan Carlos Voguel Álvarez
This email address is being protected from spambots. You need JavaScript enabled to view it.
Medicine
Dr. Luis Echeverría Gómez
This email address is being protected from spambots. You need JavaScript enabled to view it.
Nutrition & Dietetics
Mg. Fabiola Henríquez Konings
This email address is being protected from spambots. You need JavaScript enabled to view it.
Chemistry & Pharmacy
Dr. José Villagra Cusevich
This email address is being protected from spambots. You need JavaScript enabled to view it.
Obstetrics & Puericulture
Mg. Grettel Alvear Aguirre
This email address is being protected from spambots. You need JavaScript enabled to view it.
Medical Technology
Dr. José Caamaño Lillo
This email address is being protected from spambots. You need JavaScript enabled to view it.
Occupational Therapy
Natalia Belmar Matus
This email address is being protected from spambots. You need JavaScript enabled to view it.
DEPARTMENTS
Department of Pathological Anatomy
Director
Dr. Miguel Ángel Villaseca Hernández
This email address is being protected from spambots. You need JavaScript enabled to view it.


Department of Basic Science
Director
Dr. Nicolás Saavedra Cuevas
This email address is being protected from spambots. You need JavaScript enabled to view it.


Department of Preclinical Sciences
Director
Dr. Mabel Schulz Rubilar
This email address is being protected from spambots. You need JavaScript enabled to view it.
Department of Surgery, Traumatology & Anesthesia
Director
Dr. Héctor Losada M.
This email address is being protected from spambots. You need JavaScript enabled to view it.


Nursing Department
Director
Dr. Ximena Osorio Spuler
This email address is being protected from spambots. You need JavaScript enabled to view it.

Department of Medical Specialties
Director
Dr. Sergio Echeverría Concha
This email address is being protected from spambots. You need JavaScript enabled to view it.


Department of Internal Medicine
Director
Dr. Rolando Sepúlveda Cortés
This email address is being protected from spambots. You need JavaScript enabled to view it.
Department of Obstetrics & Gynecology
Director
Dr. Margot Acuña San Martín
This email address is being protected from spambots. You need JavaScript enabled to view it.


Department of Pediatrics & Pediatric Surgery
Director
Dr. Nora Montecinos Latorre
This email address is being protected from spambots. You need JavaScript enabled to view it.


Department of Public Health
Director
Dr. Gerardo Espinoza Espinoza
This email address is being protected from spambots. You need JavaScript enabled to view it.


Department of Mental Health
Director
Dr. Luis Silva F.
This email address is being protected from spambots. You need JavaScript enabled to view it.