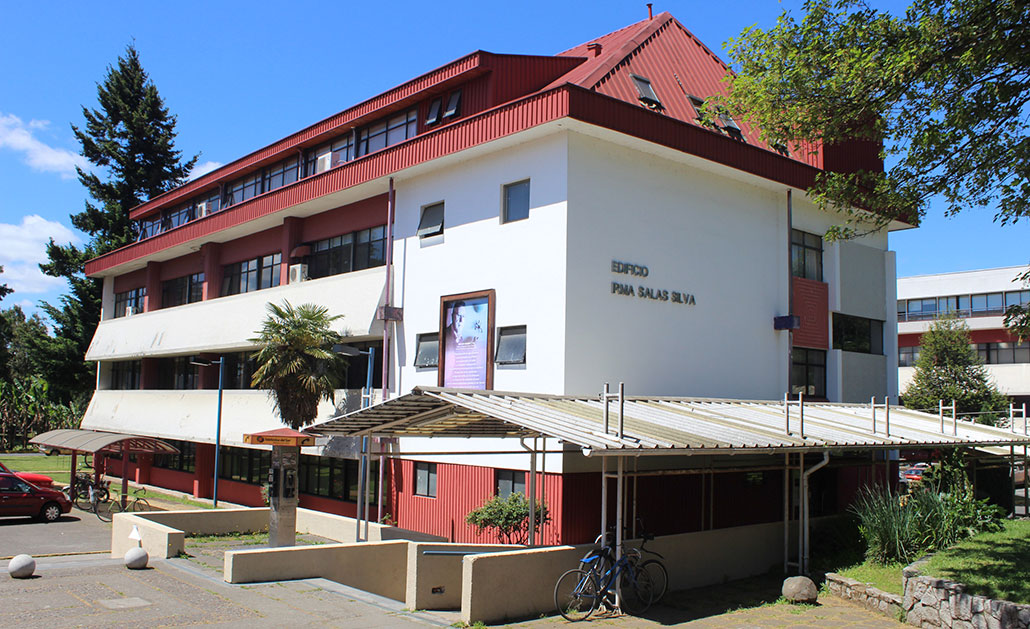 The mission of this faculty is to strengthen the principles which are characteristic for Education, Humanities and Social Sciences, while preserving academic autonomy and the freedom of expression and thought. At the same time, through research and the development of social relations, it develops knowledge relating to the field, on a regional, national and international level. It maintains its commitment to the training of professionals, specialists and postgraduates, to the development of critical capacity and to the study of transformation processes oriented towards interculturality, assessing the diversity, the deepening democracy and the sustainable development.
This faculty consists of six academic departments: Department of Languages, Literature and Communication; Department of Education; Department of Psychology; Department of Social Science; Department of Social Work; Department of Physical Education, Sport and Recreation.
We offer the following programs: Bachelor of Social Sciences; English Education; Journalism; Sociology; Psychology; Social Work; Spanish and Communication Education; Physical Education Pedagogy, Sports and Recreation; History, Geography and Civic Education Teaching; Science Teaching with specialization in Biology, Chemistry or Physics; Mathematics Education.
Email:
This email address is being protected from spambots. You need JavaScript enabled to view it.
FACULTY AUTHORITIES


Dean
Dr. Juan Manuel Fierro Bustos


Academic Secretary
Dr. Claudia Vargas Castillo


Vice Dean
Dr. Luis Nitrihual Valdevenito


Director of Undergraduate Programs
Mg. Abel Soto Higuera

Director of School of Education
Dr. María Carolina Hidalgo Standen

Director of Research
Mg. Jaime Garrido Castillo

Director of Outreach and Community Engagement
Dr. Cecilia Mayorga Muñoz
DEPARTAMENTS
Department of Languages, Literature and Communication
Director
Jaime Otazo H.
This email address is being protected from spambots. You need JavaScript enabled to view it.
Phone: (56) 45 2325387
Department of Education
Director
José Salazar A.
This email address is being protected from spambots. You need JavaScript enabled to view it.
Phone: (56) 45 2325366
Department of Psychology
Director
Dr. Francisca Román Mella
This email address is being protected from spambots. You need JavaScript enabled to view it.
Phone: (56) 45 2325606
Department of Social Science
Director
Dr. Alan Garín Contreras
This email address is being protected from spambots. You need JavaScript enabled to view it.
Phone: (56) 45 2325167
Department of Social Work
Director
Dr. Julio Tereucan Angulo
This email address is being protected from spambots. You need JavaScript enabled to view it.
Phone: (56) 45 2325670
Department of Physical Education, Sport and Recreation
Director
Cristian Martínez S.
This email address is being protected from spambots. You need JavaScript enabled to view it.
Phone: (56) 45 2325200