BIOCHEMISTRY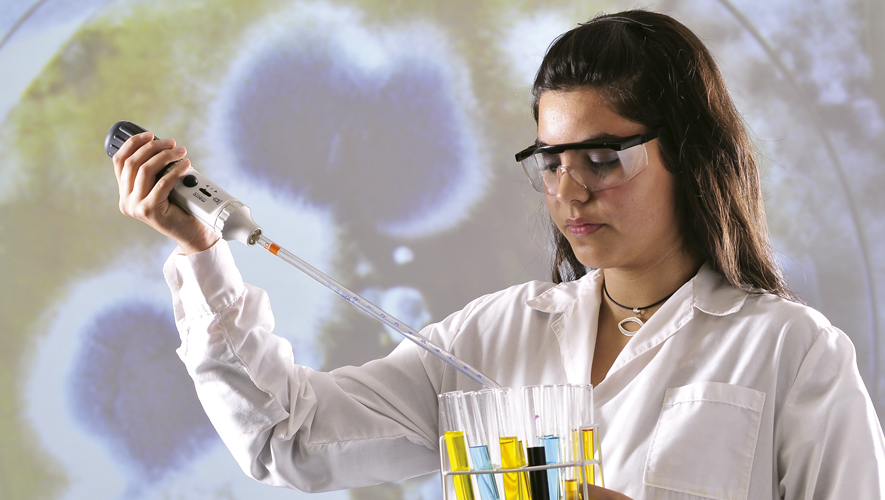 Professional Degree:
Biochemist
Academic Degree:
Graduate in Biochemistry
Code:
30073
Duration:
10 semesters
Study arrangements:
Semi-annual, daytime, semi-flexible curriculum
Director:
Dra. Ana Mutis T.


This email address is being protected from spambots. You need JavaScript enabled to view it.




This email address is being protected from spambots. You need JavaScript enabled to view it.


Phone: 45 - 2325438
Program Information
A Biochemist, trained at the Universidad de La Frontera, is a professional in the field of biochemistry, with a solid training in sciences and the skills to work in the fields of bioresources, biomedicine, bioanalysis, and other similar disciplines. He is a professional, able to apply chemical and biological concepts, with the aim to resolve problems and develop innovative systematic projects, which allow the conservation of biota and their environment, and therefore, the improvement of the quality of life of people.
Occupational field
A Biochemist has an extensive knowledge in basic sciences, biochemistry, physical chemistry, molecular biosciences, and in instrumental, analytical, microbiological and advanced bioinformatics techniques. This allows him to improve technologies and to create, develop, innovate and implement solutions to agri-food and environmental problems. He is also able to integrate himself into multidisciplinary scientific and technological teams in the fields of environment, food, agricultural production, health, biotechnology and others. The basic and applied training qualifies the graduate to work in agribusiness, biotechnology and scientific companies of the public or private sector, to practice his profession independently as a consultant or advisor in the scope of his discipline, or to continue his training through advanced postgraduate studies, in order to contribute to the regional and national economic development.