SCIENCE TEACHING, SPECIALIZATION: BIOLOGY, CHEMISTRY OR PHYSICS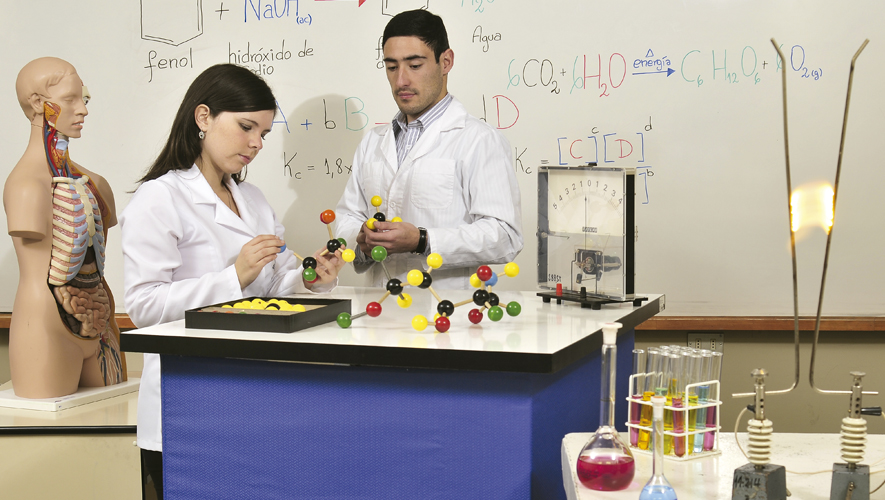 Professional Degree:
Science Teacher with specialization in:
-Biology
-Chemistry
-Physics
Academic Degree:
Graduate in Education
Code:
30060
Duration:
10 semesters
Study arrangements:
Semi-annual, daytime, semi-flexible curriculum
Director Physics specialization
Dr. Francisco Peña Campos
This email address is being protected from spambots. You need JavaScript enabled to view it.
Phone: +56 (45) 2325306
Director Chemical specialization
Mg. Andrea Arias Padilla


This email address is being protected from spambots. You need JavaScript enabled to view it.


Phone: (45) 2325436
Director Biology specialization
Dr. Jacqueline Viveros Lopomo


This email address is being protected from spambots. You need JavaScript enabled to view it.


Phone: +56 (45) 2734105 / (45) 2734116
Program Information
A Science Teacher with specialization in Biology, Chemistry or Physics, trained at the Universidad de La Frontera, is a teaching professional who critically and reflexively interprets knowledge and culture in the development of teaching. He/she has the capacity to work as a teacher or in teaching management, considering the fundamentals of education, natural science and the application of scientific thinking in the educational context and in everyday life, what allows the graduate to actively participate in the educational challenges in the local, regional and national socio-educational context.

The basic and specialized training considers different paradigms, learning theories, characteristics of the educational context and elements that contribute to the preparation and development of the life as a professional. The training also considers a comprehensive general knowledge about natural phenomena, laws and theories; and physical, chemical and biological interactions that occur at the different levels of biological organization and matter, making use of the scientific method. The specific contents for the three fields of specialization are: cell structures and their functions, biological systems, the question about the origin of life and concepts associated with ecology in the field of Biology; the properties, composition, structure and reactivity of organic and inorganic compounds, thermodynamics, and kinetics in the field of Chemistry; and the relationship between time and space, forces and motion, energy, fluids, electromagnetism, waves and contemporary physics in the field of Physics. The graduates will be able to apply this knowledge in the classroom and in their participation in the educational community, thus improving the students' learning process and their social and cultural understanding and skills.

He/she will act ethically, with responsibility and professional and social commitment, with an emphasis on communication skills, teamwork, leadership, information technologies, and continuous updating. These attributes will allow the graduate to act autonomously and to increase his/her employability in different scenarios.
Occupational field
A Science Teacher, graduated from the Universidad de La Frontera, can work in establishments for basic and secondary education, professional institutes, pre-university and public or private institutions or organizations, universities and research centers (as a teacher or as part of a research team), or in the free exercise of the profession.