MATHEMATICS TEACHING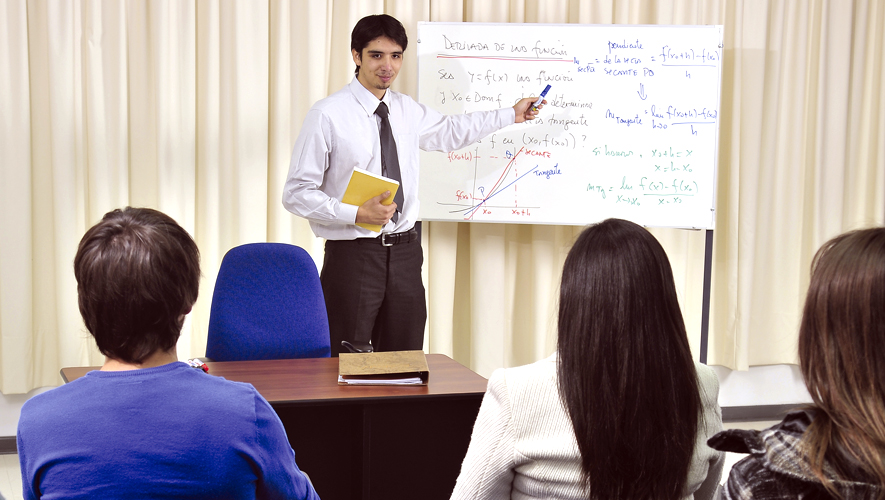 Program Information
A Mathematics Teacher, graduated from the Universidad de La Frontera, is a teaching professional who critically and reflexively interprets knowledge and culture in the development of teaching. He/she has the capacity to work as a teacher or in teaching management, considering the fundamentals of education, and the mathematics and statistics teaching and learning process, what allows the graduate to actively participate in the educational challenges in the local, regional and national socio-educational context.
The basic and specialized training considers different paradigms, learning theories, characteristics of the educational context and elements that contribute to the preparation and development of the life as a professional. The training also considers a solid mathematical and pedagogical training; a comprehensive knowledge about numbers, algebra, calculus, geometry, statistics and probabilities; the development of mathematical skills, such as modeling, problem solving, and the use of the symbolic language of math; as well as the analysis, organization, representation and interpretation of data. The graduates will be able to apply this knowledge in the classroom and in their participation in the educational community, thus improving the students' learning process and their social and cultural understanding and skills.
He/she will act ethically, with responsibility and professional and social commitment, with an emphasis on communication skills, teamwork, leadership, information technologies, and continuous updating. These attributes will allow the graduate to act autonomously and to increase his/her employability in different scenarios.
He/she can work in different educational establishments, in public and private institutions, as well as in the free exercise of the profession.
Occupational field
A Mathematics Teacher, graduated from the Universidad de La Frontera, can work in establishments for basic and secondary education, professional institutes, pre-university and public or private institutions or organizations, or in the free exercise of the profession.