CIVIL MECHANICAL ENGINEERING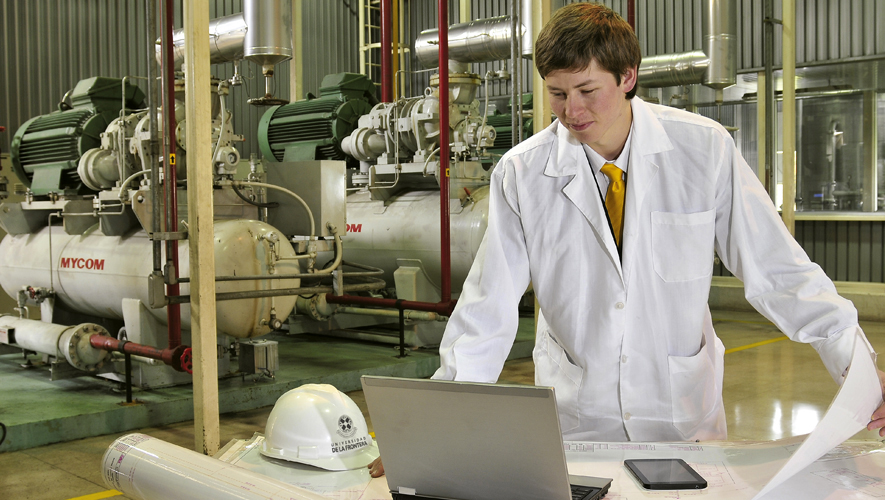 *Access to this Program via Civil Engineering Common Plan
Program Information
Due to the sustained expansion and growth of investment in the national economy's productive sectors, a Civil Engineer in Mechanics is one of the most demanded professionals in Chile, with a high employability rate and one of the top five salaries in the country.
The Universidad de La Frontera offers this Program since 2013 and counts with outstanding academic staff with vast professional experience and a high level of training, specialized in Chile, North America and Europe.

The graduate is trained in basic sciences and engineering sciences, especially in technologies associated with energy transformation, advanced manufacturing, design, economics and administration, for having the analytical and methodological capability to integrate resources; to create, innovate, project and implement solutions to problems associated with industrial extractive, manufacturing and energy transformation activities; and to participate in the management, operation and maintenance of industrial production processes and systems.

A Mechanical Civil Engineer has an extensive occupational field and can work for example in:
• the mining, steel, forestry, pulp, agro industrial and fishing industries;
• the energy sector (generation plants, renewable energy systems, fuels);
• the capital goods and consumer goods manufacturing industry (machinery and industrial equipment, textiles, metal-mechanic industry);
• the field of refrigeration and air conditioning and in the service sector (assembly of industrial plants, transport);
• self-employed activities, as well as providing services in engineering offices (preparation and development of projects or consultancy).