Welcome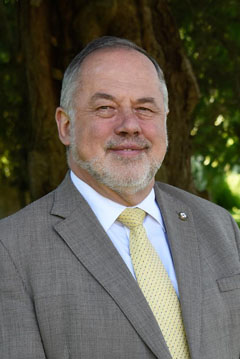 In this new period for the Universidad de La Frontera, I would like to welcome you to our institution which has become a main reference in Higher Education in the Araukanía Region during its 43 years of existence.

Our indicators and academic offer are proof of that, and today, we can proudly say that we are one of the ten best universities in Chile.

Our fields of development and action are nationally and internationally recognized, highlighting the areas research, postgraduate affairs, undergraduate affairs, management and community outreach.

We are an institution that responsibly accepts the challenges of our environment, which are connected with the needs of the people, and that trains top-level professionals for Chile and the world, with the capabilities that are necessary in order to meet the requirements in a globalized and changing world.

At the same time, we are a dynamic university community that is tirelessly working for excellence and the opportunities that permit us to move decisively towards the construction of a more human society in which the people are the main key of our daily tasks.