CIVIL ELECTRICAL ENGINEERING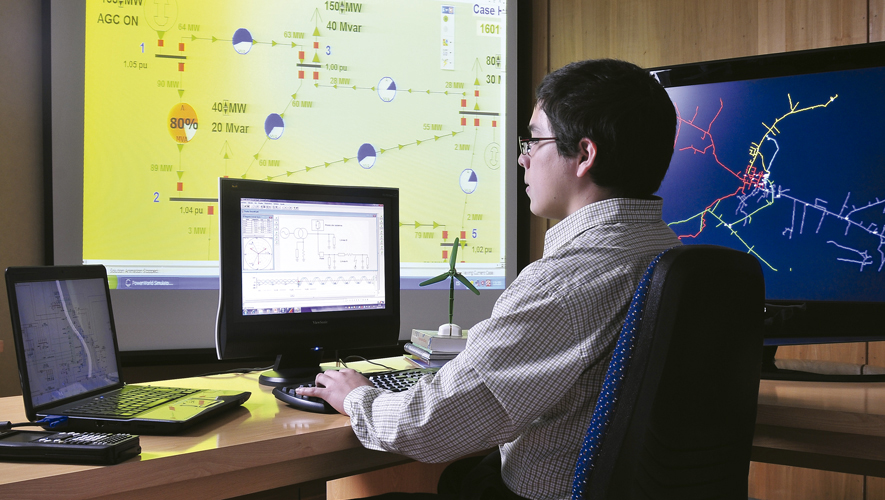 Professional Degree:
Civil Electrical Engineer
Academic Degree:
Graduate in Engineering Sciences
Code:
30077
Duration:
12 semesters
Study arrangements:
Semi-annual, daytime, semi-flexible curriculum
Director:
Ing. Jesús Ruiz Matus


This email address is being protected from spambots. You need JavaScript enabled to view it.


Phone: 45 - 2325525 / 2325544
*Access to this Program via Civil Engineering Common Plan
Program Information
A Civil Electrical Engineer, trained at the Universidad de La Frontera, is a professional with the skills to work in the electricity and energy market, in production processes, management and projects.

He is trained in basic sciences, engineering sciences, and especially in the fields of electricity grids, electrical machines and electric power systems. This allows him to participate in the study, design, construction, implementation and evaluation of electric systems, in addition to integrate resources, create, innovate, project and implement solutions to problems related to industrial activities and services.

He has the capacity to communicate in a globalized world and to put together and lead work teams. He is socially responsible, innovative, committed, critical with the results of his decisions and respects the rules that govern the society in which he operates.

His basic and applied training allows him to work in companies of the sectors of power generation, transmission and distribution; in technical, regulatory and legislative bodies directly linked to the Chilean electricity sector; in national and international energy agencies; in clean energy development, energy efficiency, or other associations; in industrial production companies; manufacturing; to work independently as a consultant or advisor; to undertake business initiatives; and to continue studies in order to contribute to the economic and social development and of the country.
Occupational field
A Civil Electrical Engineer, graduated from the Universidad de La Frontera, is qualified to work in:

• Electric power generation, transmission and distribution companies;
• regional, national or foreign productive companies or service institutions of the private or public sector;
• consultancy and service companies;
• free practice of the profession as an independent entrepreneur in the field of electrical and industrial installations, as a consultant, service provider or contractor;
• service and equipment representing companies;
• institutions of higher education.