ENGLISH TEACHING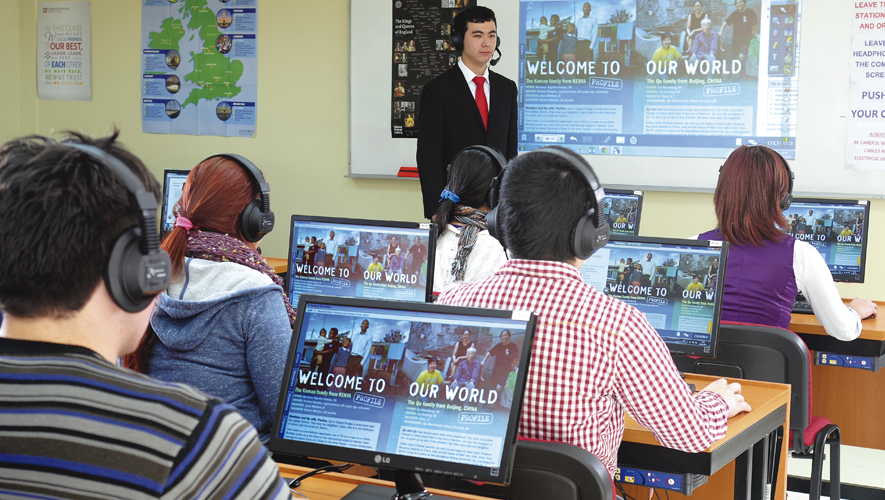 Professional Degree:
English Teacher
Academic Degree:
Graduate in Education
Code:
30056
Duration:
10 semesters
Study arrangements:
Semi-annual, daytime, semi-flexible curriculum
Director:
Mg. Olga Ulloa Sepúlveda
This email address is being protected from spambots. You need JavaScript enabled to view it.
Phone: +56 - 45 - 2596809
pedagogiaingles.ufro.cl
Program Information
English is the most spoken second language in the world and nowadays, its proficiency is a significant requirement forbeing able to compete in superior education and job opportunities. This is why it is fundamental to have well-trained educators in this specialty, since we live in a globalized world, where English is the language of innovation, science, technology, the internet, business, economics, diplomacy and education, and plays a major role in the postgraduate development in numerous fields.
Occupational field
The English Teaching program at the Universidad de La Frontera is part of the Teacher Training School of this educational establishment and completes the training offer for teachers in the scientific and humanistic area. The aim of this program is to form teachers with an advanced level in English and with solid knowledge of the universality of this language.

The graduates of this program are professionals in teaching, with the skills to socially and educationally stimulate and facilitate the learning process of English as a second language, in order to successfully face the scientific and technological requirements in the knowledge society by demonstrating a high level of communicative competence and a critical and reflexive interpretation of knowledge and culture in the development of their teaching function, always considering the current theoretical and practical knowledge of the English language.